On July 21, 2022, Let life be beautiful like summer flowers and passion like raging fire! Shenzhen FOLKSAFE Technology Co., Ltd. held a grand housewarming celebration and officially moved to Fucheng Digital Innovation Park, Fucheng Street, Longhua District, Shenzhen. The staff in Longhua Headquarters and the Changsha office witnessed the historic moment.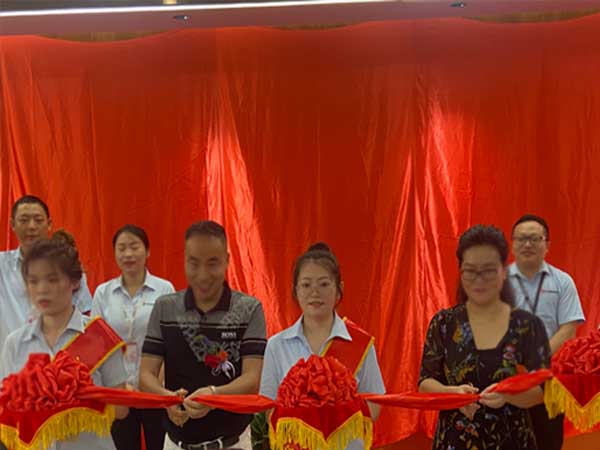 The brand-new office environment demonstrates the company's "people-oriented" development concept in terms of hardware and software! New environment, new image! It is also a new starting point for all members of FOLKSAFE! With full spirit and capable style, we work conscientiously and steadily, and strive for the early realization of the ultimate goal of the company.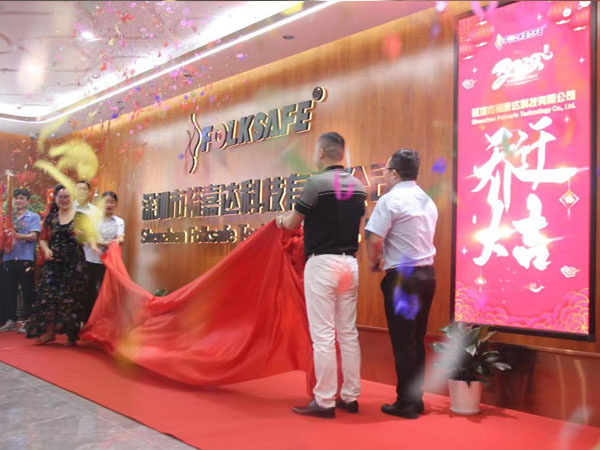 At 8:18 that morning, when the auspicious time arrived, the housewarming ceremony officially began. On this great day when gongs and drums were roaring and firecrackers were blaring in the sky, the chairman and the company's executives jointly completed the ribbon-cutting and unveiling ceremony with the timing of all employees. We all shared and witnessed this wonderful moment.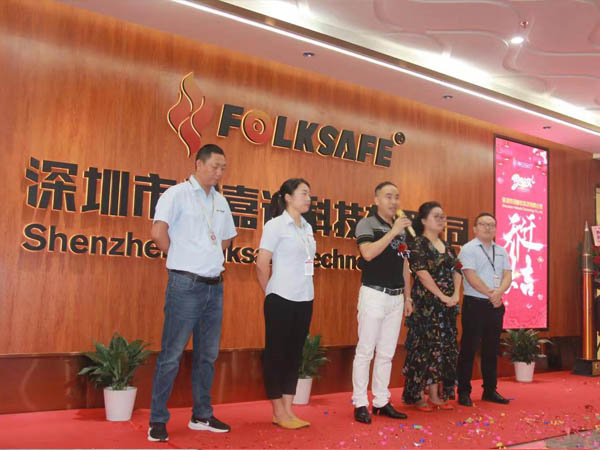 Looking back on the past for more than ten years of ups and downs, Shenzhen FOLKSAFE Technology Co., Ltd. is as firm rocks and powerful rainbows as this new office building with the joint efforts and struggles of everyone, and it also gives back to every employee with a stronger sense of achievement, security, belonging and pride.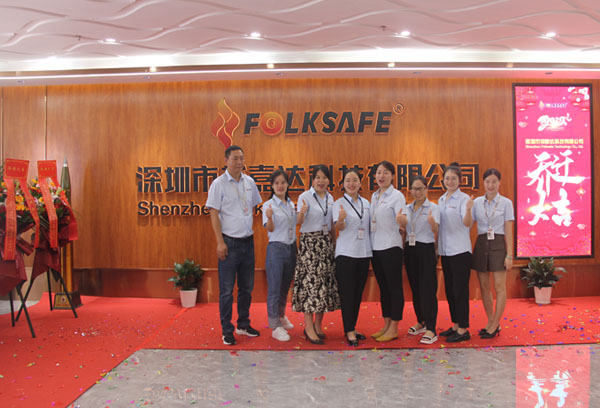 Looking forward to the future, we, as one of the FOLKSAFE, are still not arrogant or discouraged, not forgetting the original intention, keeping in mind the mission, and working together to move towards higher and farther goals!