On January 21, 2022, in order to thank all employees for their hard work in the past year of 2021, and to express the company's gratitude and care for all employees, to further enhance employees' sense of gain and happiness, so that employees can feel the happy atmosphere of the festival, on the occasion of the Spring Festival, Shenzhen Folksafe Technology Co., Ltd. distributed Spring Festival benefits to all employees.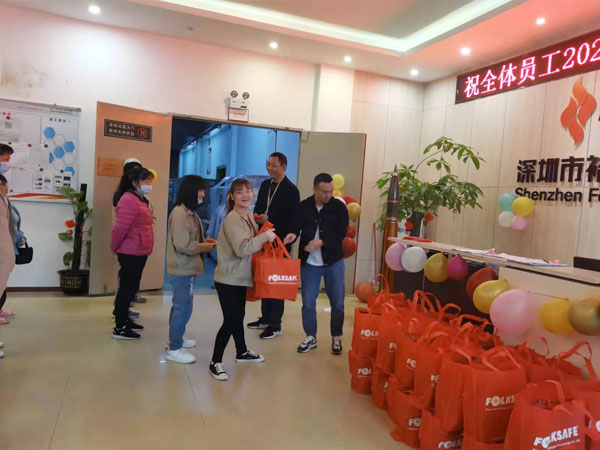 The welfare products that carry the company's care are distributed to employees, and also represent the company's sincere greetings and Spring Festival wishes to every employee and their family members.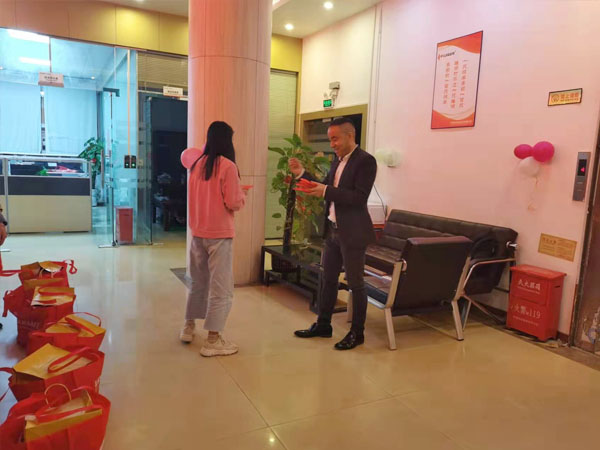 The successful development of the company is inseparable from the hard work of the employees. In the past year, Folksafe has emerged a group of outstanding employees who work hard and go all out for the company's development, playing a positive role in the company's leadership. In order to express the company's sincere gratitude to these outstanding employees, the company has rewarded and commended them as in previous years, and hopes that everyone will work together to create greater glories in 2022!
Looking back, we are proud of our achievements and delighted in what we have achieved! The heavy welfare not only brings the blessings of the New Year to everyone, but also brings confidence and hope and energy to each employee's heart! We firmly believe that in 2022, under the wise leadership of the company's leaders, and with the joint efforts of all Folksafes, Folksafe will be able to create a new brilliant!