The Elite Management Conference in the fourth quarter of 2019 of Shenzhen Folksafe Technology Co.,Ltd. was held on October 15th at the Grand Skylight International Hotel Guanlan, Shenzhen.
Shu Wengui, Chairman and General Manager of the company, Assistant General Manager and Head of Longhua Headquarters Base Zhou Qin, Director of Marketing Center Long Yaping, Head of R&D Department and Deputy General Manager Liang Wenjun, Head of Pingshan Production Base and Deputy General Manager Jiang Yazhou and The elites of all departments of the company gathered together for a grand event.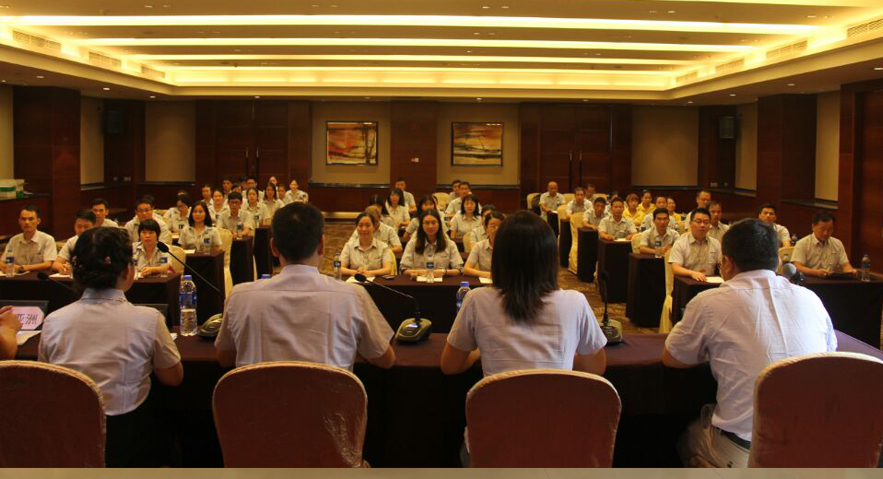 There are mainly three points for this meeting:
The first point is to thank the employees of the company for their hard work in daily work and the tremendous support for the relocation of the headquarters in this year, so as to enhance the interaction and communication between our leaders and employees, and enhance the cohesion between the employees and the team;
The second point is to make a summary review of the operating conditions and major events in the previous three quarters of 2019, in order to better arrange and plan the work focus of the fourth quarter;
The last point is to hope that by holding such a new and distinctive meeting, we will look forward to the company's future development, enhance employees'understanding to the company and build confidence between employees and the company.
On the day of the meeting, the company's chairman and general manager Shu Wengui and the leaders of the various bases signed in and took photos at the sign-in wall.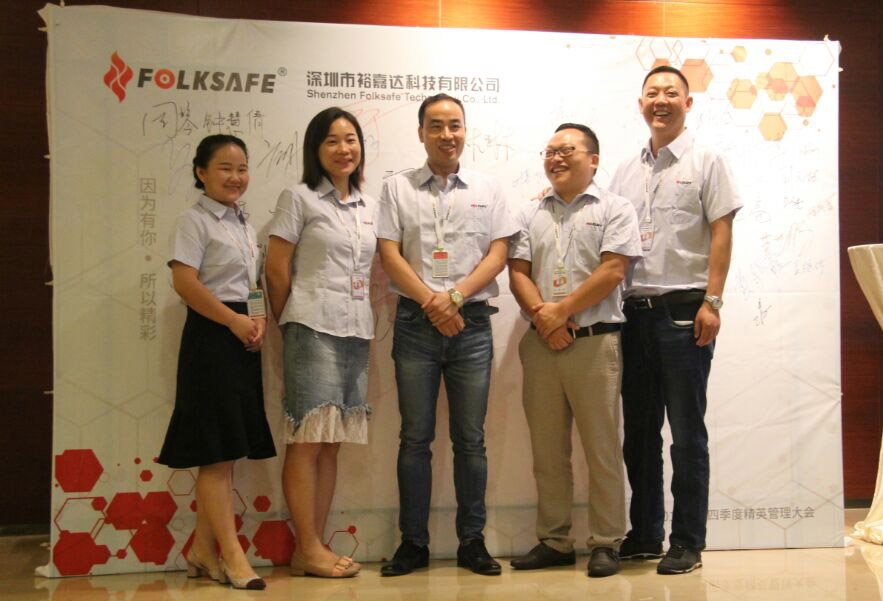 Subsequently, all the participants checked in at the sign-in wall.
During the meeting, Mr. Shu Wengui, the chairman and general manager, took the lead in delivering an important speech and led everyone to review the past and look forward to the future development. The other four base leaders also spoke and gave a general explanation of the regional situation they are responsible for. Later, representatives of colleagues from various bases also spoke enthusiastically, sharing their daily work.The atmosphere of the whole meeting was easy and harmonious. After the meeting, everyone went to the hotel box for dinner.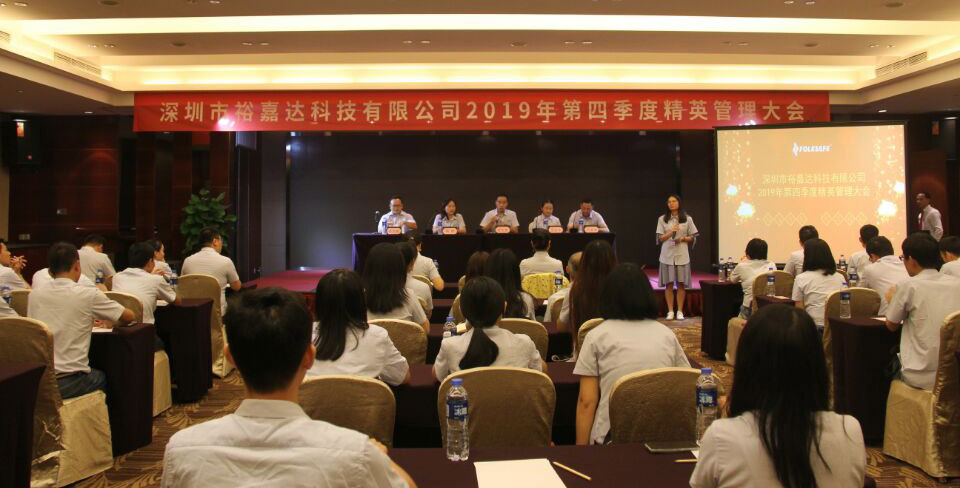 FOLKSAFE held a meeting in a five-star hotel in such a relaxed and pleasant way. On the one hand, it looked forward to the future development of the company, enhanced employees' understanding to the company and build confidence between employees and the company. On the other hand, showed the company's solicitude toall staff and thanked them for their hard work in their daily work. In the days to come, FOLKSAFE will continue to take "people-oriented, honest management, and win-win cooperation" as core mission, and contribute to the innovation, development and progress of science and technology with high-quality products and innovative design concepts, and create value for the society!