The 17th China International Public Security Expo, with the theme of "Great Security, Big Data, and Big Industry", was held in Shenzhen Convention and Exhibition Center from October 28th to 31st. The application of AI intelligence, 5G, Internet of Things, big data and other technologies in the field of smart security and smart city is undoubtedly the most eye-catching parts in this exhibition. Various application solutions emerge in an endless stream.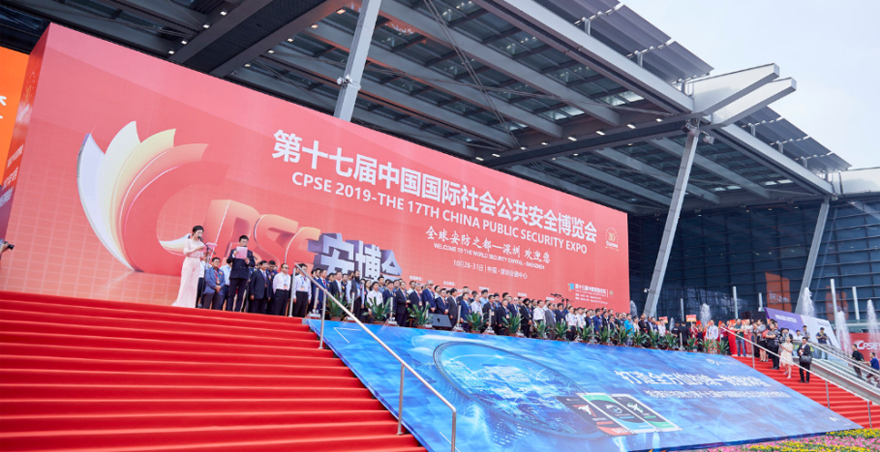 As the bellwether in the security transmission industry, Shenzhen Folksafe Technology Co., Ltd. in addition to the display of conventional products, the latest products also grand debut, injecting a new blood into the security transmission industry.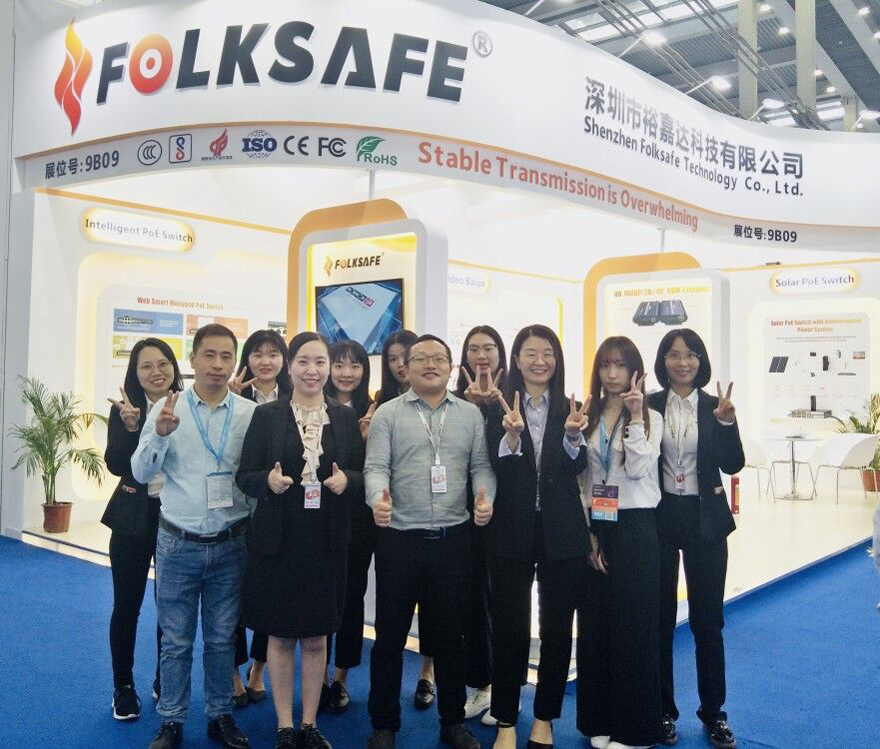 FOLKSAFE's new products attract attention from customers
At the CPSE exhibition, FOLKSAFE brought several new products to the show, including POC Balun, 600meters Ethernet & Power Transceiver, 4-PortPoE Extender, Solar PoE Switch, etc. And the most eye-catching is Solar PoE Switch.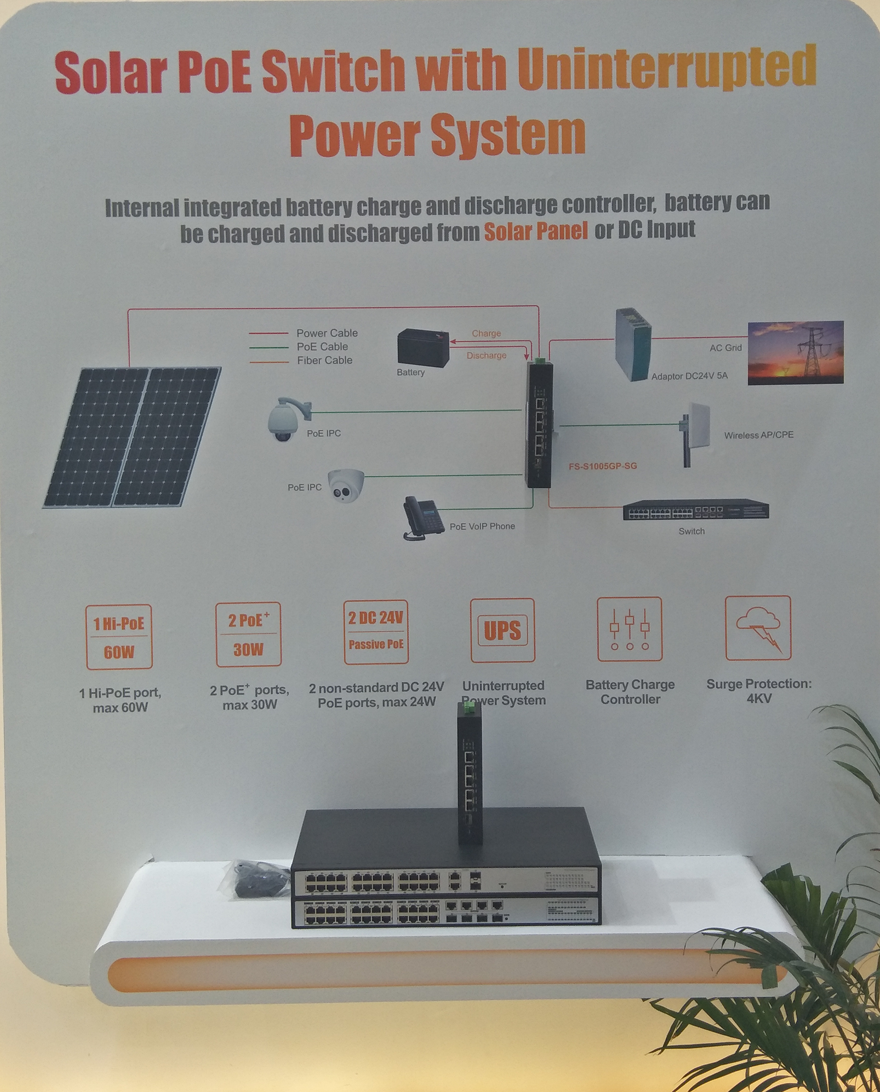 This switch supports uninterrupted power supply, can be powered by solar panels, energy-saving and environmental protection, convenient and fast, and has attracted the attention and praise of customers at home and abroad.
There was an endless stream of spectators
During the exhibition, the visitors of FOLKSAFE's booth were in constant stream, and the on-site staff patiently introduced the principle of using the products.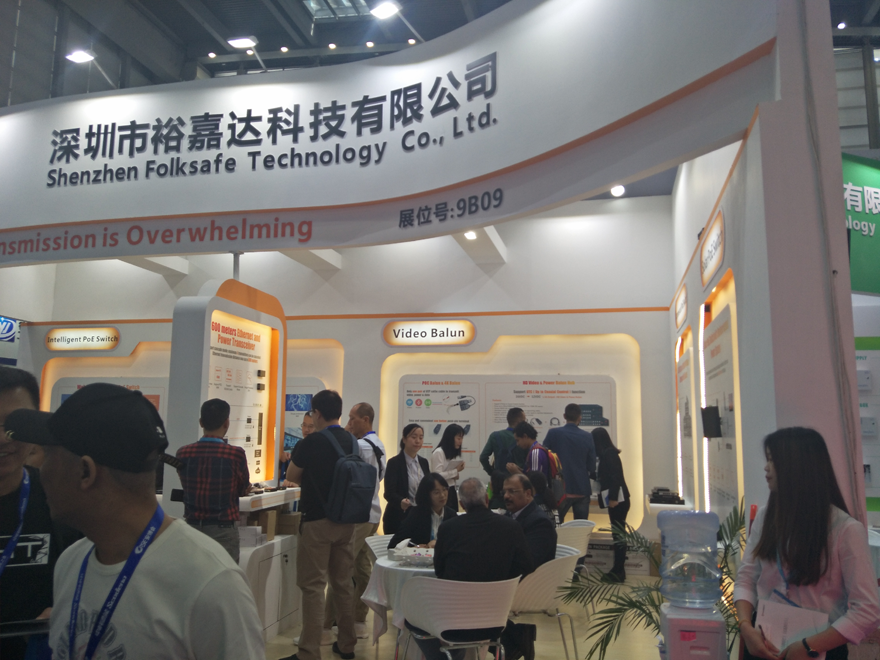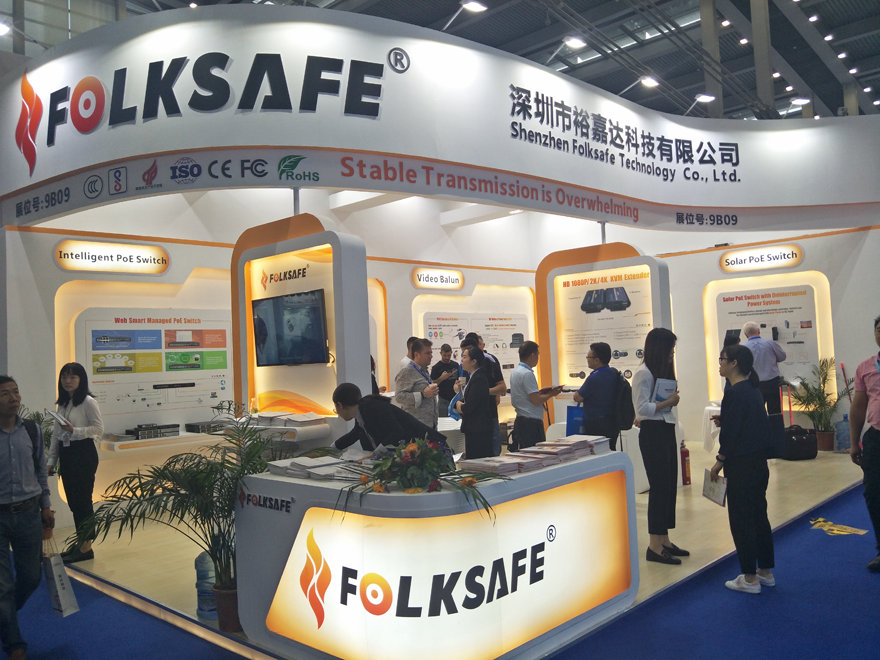 In addition to new products that are widely anticipated by customers, FOLKSAFE's conventional products such as Video Balun, Commercial and Industrial PoESwitches have also received widespread praise from customers.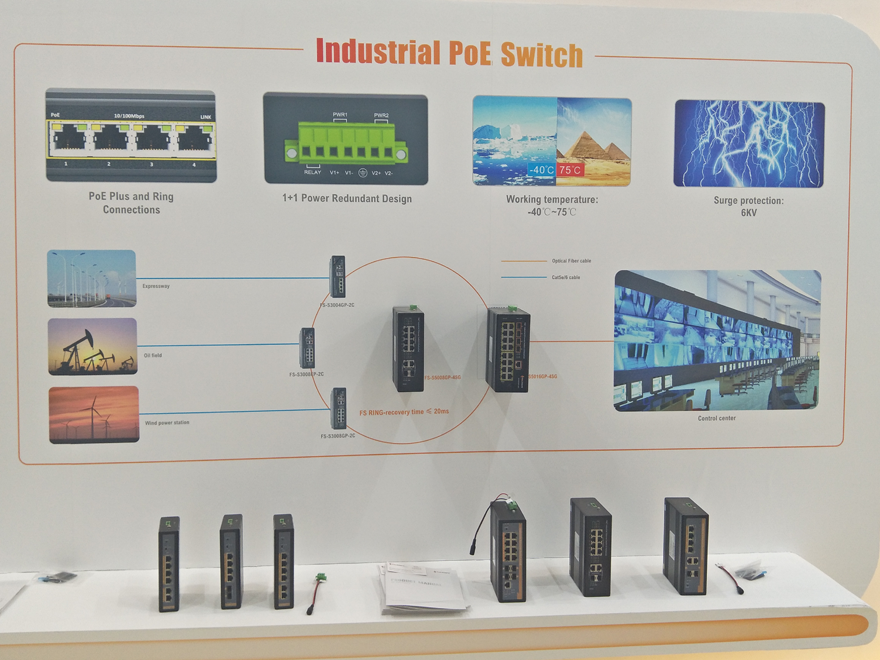 FOLKSAFE's Industrial PoE Switch adopts PoE plus and ring connections, as well as 1+1 power redundant design. 6KV for surge protection and 8KV for static protection, and support wide temperature working, which provides great support for the stable operation of the product in complex working environment.
At this exhibition, FOLKSAFE has won universal praise from customers at home and abroad for its high quality products. In the future development, Shenzhen Folksafe Technology Co., Ltd. will continue to adhere to the "people-oriented, integrity & win-win cooperation" concept, develop in exploration, improve with innovation, keep up with the pace of the market, take advantage of modern technology & management, excellent team and good service to create excellent products.